How to Print Multiple Pages on One Page to Save your Printer Ink
Paper waste has become a severe issue owing to climate change. Thousands of trees are cut down to produce bulks on paper piles used in schools and offices. Except for the deforestation part, paper usage seems fair. You might still be unaware that tons of chlorine-based bleaching liquids give the white color to the paper. That is why the decomposing paper releases methane gas, which is ten times more harmful than Carbon dioxide.


How can You Reduce Paper Wastage?
"Think before you print."

If you want to reduce the effects of climate change, never forget the quote mentioned above. Most people take print on a single side of the paper, not knowing that the other side is useful too. Furthermore, you can also use specialized apps and tools to reduce the formatting space of your documents.

If you are worried about paper wastage during the printing of PDF files, use the fantastic PDF Page Merger app.


PDF Page Merger App for Windows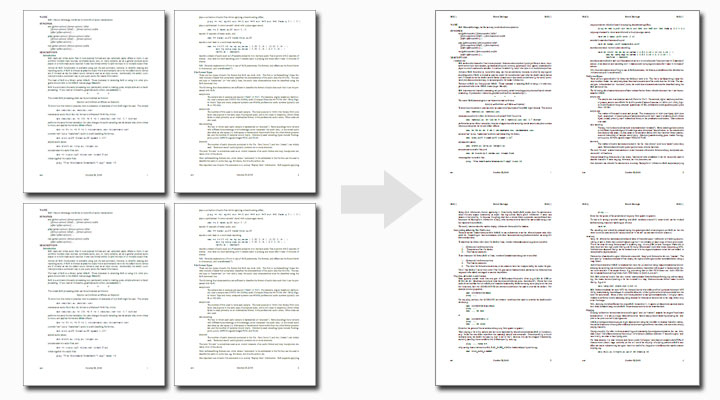 PDF Page Merger is the best app if you want to reduce your paper waste economically. This app lets you integrate two or more pages of PDF documents on a single page. The reduced PDF file can be printed quickly, and you can save both the environment and your money. You can also select a custom page size such as letter, legal, A2, A3, A4, and many more from the given page list in the PDF Page Merger app.


The 5 Finest Features of PDF Page Merger App

Do not fall prey to substandard PDF tools. Most of the low-quality tools are notorious for formatting problems in the output file. Let us show you why PDF Page Merger is the best tool for your PDF documents.


1. Adware & Malware Free

PDF Page Merger is readily available at its official website. Visit https://pdfpagemerger.com/download.html and get your PDF Page Merger tool quickly. You will notice that the PDF Page Merger tool has a direct download link. No additional software is forcefully downloaded to your PC. Remember that the clean download is a sign of adware and malware-free tools.


2. Merge Multiple PDF Pages

PDF pages are known to be uneditable. If you have left a couple of blank pages, these pages will stay in your file. However, the PDF Page Merger app helps you combine the selected range of pages. You can reduce your entire PDF to one page. The newly adjusted pages in the merged PDF are print and storage-friendly.


3. No Install - Portable Version

These days there is an app for every single task, and it is obvious that too many apps turn your PC into a turtle. If you are short of storage space on your PC, get the portable version of PDF Page Merger, a plug-and-play app. The PDF Page Merger app stays on your flash drive, and you can use it by connecting your storage device to your PC.


4. One Page PDF

One page PDF is one of the most impressive features of PDF Page Merger. If you are looking to print posters, charts, you can reduce your PDF to one page. Later on, the one page PDF can be printed in any size.


PDF Page Merger App Tutorial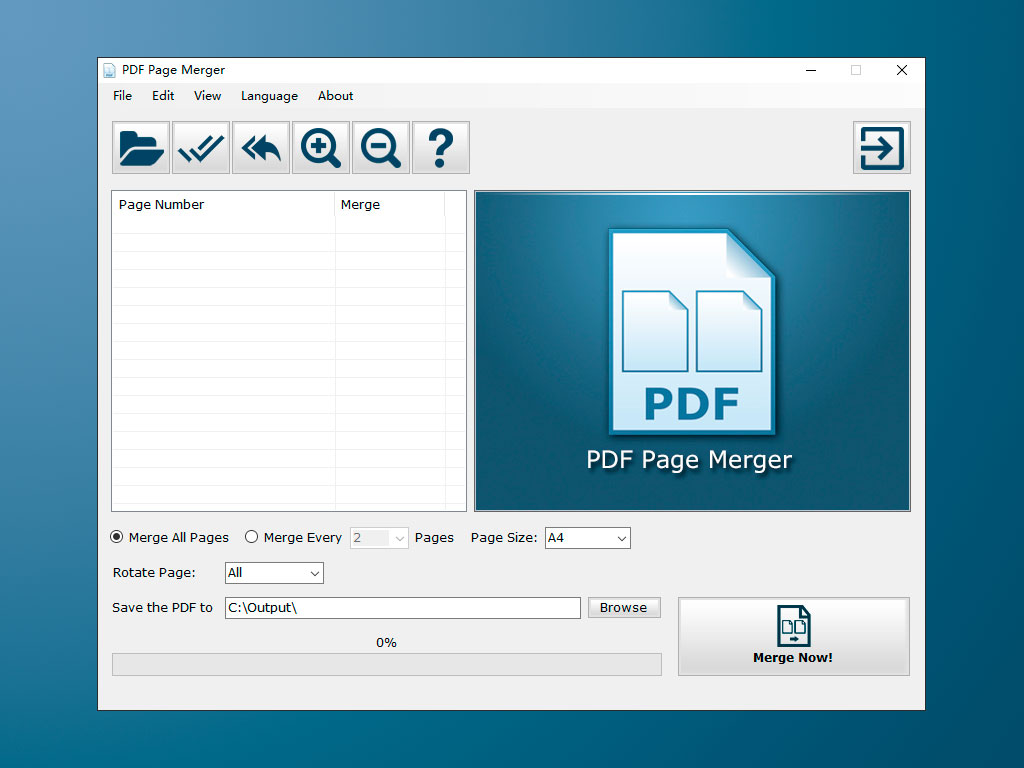 PDF Page Merger app is a user-friendly tool, and you do not require technical knowledge to use it. Here is a 4-step guide for the users.

1. Open a PDF file in the app window using the "Open PDF" button right below the File menu.

2. Once a file is selected, choose the number of pages you want to combine. The "Select All" button helps you to select all the pages at once.

Note: If you want to merge a range of pages, you can select your range as well.

3. Now, mark the "Merge All Pages" option to fit all pages on a single page.

4. Finally, press the "Merge Now" option and kick-start the PDF file's combining process.

Within a few minutes, you would get your merged PDF file.



PDFZilla Awards
Other Products